E-Light Multifunction Machine JDS-120C
Product Detail
Product Tags
Based on light selective absorption theory.
E-Light mode + SHR mode in 1 system.
430/530/560/590/640/690nm filters optional.
ABS Injection plastic material shell
UK Xenon lamp, lifetime 1 million shots.
2*15000uF Japanese imported Capacitor
Korean imported filter to purify the water.
360 degree rotatable LCD screen, easy operation
2 years warranty for the machine and main spare parts
Wide range for IPL hair removal machine
Based on light selection absorption technology, E-Light hair removal machine is applying to a wide range solicitations. The procedure is completed by changing E-Light filters.
Hair removal
E-Light SHR machine JDS-120C penetrates through epidermis into dermis and is high-selectively absorbed by melanin in hair and hair follicle, producing photothermal effect, conducting the energy from hair section to hair root, rising the temperature of melanin rapidly and decomposing it, thus reaching the effect of hair removal.
Skin rejuvenation
E-Light activates fibroblast to produce new collagen and elastic fibers, consequently smoothes skin and returns elasticity to skin. At the same time, photothermal effect produced by E-Light enhances blood vessels' functionand microcirculation, thus reaching the effect of skin rejuvenation.
Acne treatment
The special spectrum of E-Light penetrates skin and absorbed by porphyrin, stimulates porphyrin to release monomorphism oxyanion which kiss propionibacterium acne efectively.
User friendly interface, easy for operation
There are 2 modes for IPL hair removal machine JDS-100 operation interface, IPL mode and SHR mode. SHR mode is super hair removal which is fast hair reduction treatment.
Well designed handpiece
E-Light handpiece for JDS-120C is well made, using Sapphire Crystal and UK imported lamp. There is counter on the hanpdiece which shows how many shoots has been used.
Super Cooling effect
Inner the E-Light machine, there are 2 big radiators and 4 big DC fans to keep cool of the machine. The final cooling results on the treatment handpiece could lower than -15℃
AI warning System
The E-Light AI warning System shows the statue for water temperature, water flow, water level and ion density of the filter. Any abnormality the system will remind you automatically.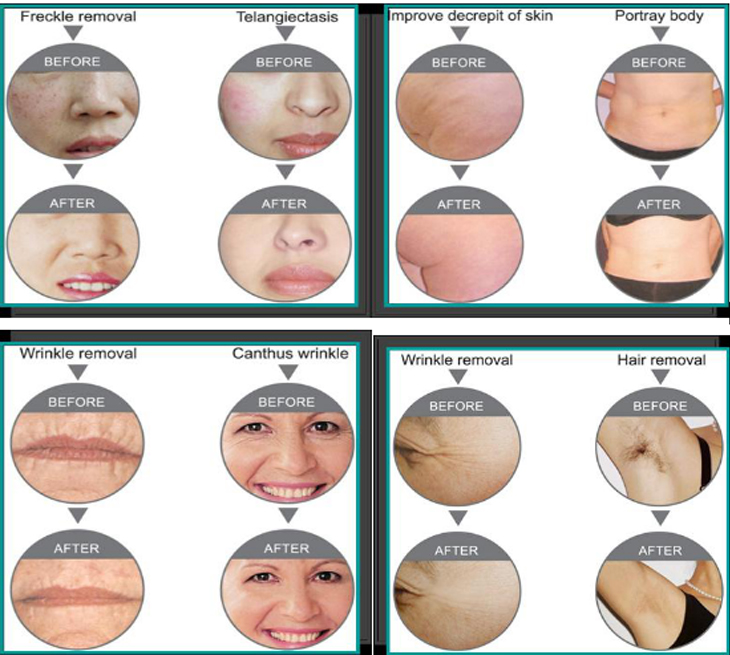 ---
Previous:
Trending Products Rf Machine For Face And Body - Professional Micro Needle Fractional RF Skin Tightening Face Lifting Machine – JDS
---
Write your message here and send it to us